Coming soon: The week ahead
No upcoming activities.
Today: 28 Jan 2022
No activities for today.
Recent activity
Values Education promotes social, emotional, moral and spiritual growth – elements found to be present where intellectual advancement and academic achievement are being maximised.

If prohibition and the "war on drugs" have proven anything it's that laws must represent the general view of the...
Author: hissingsid
Published: 19 Jul 2015
Views: 7017

Should recent events sway us into a nation banned of guns? There is no denying the fact that violence...
Author: spotty
Published: 16 Jul 2015
Views: 4669

The economic growth of any nation depends on its workforce but also on technology and innovation while its health and...
Author: boffin
Published: 9 Jun 2015
Views: 5569

Marriage Should Only be a 10-Year Contract There seem to be few things more likely to get people fired...
Author: manflu
Published: 9 Jun 2015
Views: 5274

The legal status of same-sex marriage and adoption Same-sex relationships have been legal in the UK for nearly 50...
Author: hissingsid
Published: 9 Jun 2015
Views: 3744

Well over four months ago now the flats in which I live had a changed of tenant in the flat above mine.
Last Update: 25 Jul 2015
Published: 9 Jun 2015
Views: 2443
Responses: 2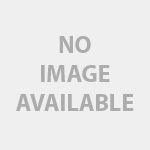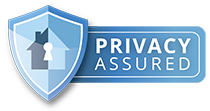 The way Social Media should be
Ad-Free & App-Free for safe & secure browsing
No personal tracking - Ever!
Automatic protections from abuse & trolling
Flexable privacy choices rigidly enforced
With Local focus and Global reach
We do not use cookies for storage or tracking of personal data
We only use cookies essential for session and site services
Please exit if you do not accept these terms