Video Tour
Thank you for joining the TellTrail community.
What would you like to do now?
Why not build your own TellTrail community? Invite all of your contacts - you could win an iPad - and with our uncompromising privacy controls you have absolutely nothing to lose!
Start turning your personal business recommendations into cash through Make Money or click below to take a brief tour of all the features and facilities at your disposal in TellTrail.
TellTrail rewards your business recommendations!
Invite suppliers and services that you trust and recommend to other members and you will earn
CASH COMMISSION
For every new subscription you bring. There's no time limit but to benefit yours must be the deciding recommendation.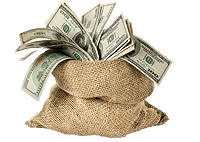 Be A Winner -
Every Month!
Buy from any of our recommended businesses and you're already onto a winner because you have the confidence of buying from a business that's regularly rated by customers just like yourself.
These quality businesses value genuine customer feedback so that when you comment on your own buying experience you're automatically entered for a free prize or cash draw! .
Everyone's a winner with TellTrail!